SOMETHING HAPPENING SUPPORTS ARTISTS AND DESIGNERS WITH A FUN AND FUNKY SENSIBILITY. WE ARE FOR COLOR AND SURPRISE AND WE ARE LOOKING AROUND WITH WIDE EYES ALL THE TIME.
Return Policy
At this time we offer refunds only in the form of store credit, if you would like to return an item you are responsible for the return shipping fee.  Purchases made of bathing suits, undergarments, and sale items are final! For further information or special circumstances please contact 
info@somethinghappeningshop.com
Elizabeth Allen-Cannon
Elizabeth Allen-Cannon is an artist working primarily in painting and collage. Her work examines the language of sentimental cliche and commodity cultures. She graduated from the Rhode Island School of Design in 2011, and currently lives and works in Kansas City, Missouri. More of her work can be seen at
www.elizabethallencannon.com
Dusen Dusen
Ellen Van Dusen was born in Washington, DC and raised by architect parents in a vibrant, creative home. As a child, she sponge-painted her own clothes with her mom; as a teenager, she altered and re-dyed thrift store discoveries; in college, through a self-directed major at Tufts University, she studied the psychology of design and the brain's reaction to visual stimuli. After graduating, she founded Dusen Dusen, a line of universally flattering basics driven by the prints she creates from scratch each season. Her inspiration is drawn from far-flung and unexpected places, like mid-century resort architecture, Italian industrial design, Scandinavian textiles, Google maps and handwriting, but all of her production is done in the USA.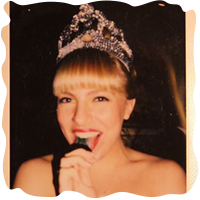 Maija Ekey
Maija Ekey is a mixed media artist living and working in Queens, NY. You can see more of her work at
maijaelizabethekey.com
.
Katherine Entis
Katherine Entis is a textile artist working in Providence, RI. For more work check out
www.katherineentis.com
Madeline Gallucci
Madeline Gallucci received her BFA from the Kansas City Art Institute in 2012 with an emphasis in Printmaking. Since coming to Kansas City, she has traveled and performed with Whoop Dee Doo and shown her work at a wide variety of galleries and venues. Madeline's work explores, dissects, and reinterprets our everyday environment by means of vibrant drawings, whimsical paintings, and digital prints.
Trevor Greer
Trevor Greer is a computer user most recently based in Oakland, CA.
trevorgreer.info
Blanca Guerrero
Born in Madrid, raised in Manhattan. 2012 Printmaking RISD graduate. Living in Brooklyn, for now. 
www.blancaguerrero.net
Michelle Hur
Michelle Hur is a graduate of Rhode Island School of Design now hand-making her own jewelry in New York City. You can find more info & work at
hurjewelry.com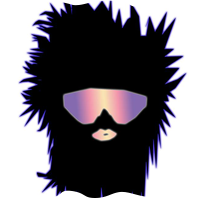 Diana Joy
Diana Joy is a renaissance alien known for her soiled pop performances and avant fitness designs. Her achievements in fashion have earned her 69 global Internet presence points. She has applied for top design positions at Nike, MONSTER ENERGY, and Google. For this collection she pulls from her FALL 2028 RTW.
DIANAJOY.net
  (the only tricks worth turning on the matrix)
Ester Kislin
Ester Kislin's table wear is an extension of her experimentation with ceramic sculpture. These utensils, cups, plates, and bowls carry the same imagery created by the same glazes used on her sculptures. 
Kayla Mattes
Kayla Mattes (b. 1989) is a visual artist and designer whose practice blends together a combination of textiles and new media. Influenced by kitsch aesthetics and popular culture she utilizes hand weaving, knitting machines, digital painting, and material experimentations to craft a world of playful vibrancy. She launched her jewelry line in 2013 as a creative outlet for her material studies. Mattes was born in California and received her BFA in Textiles from Rhode Island School of Design. She currently lives and works in Portland, Oregon.
www.kaylamattes.com
Minnowbathers
Toronto swimwear company, Minnow Bathers, draws inspiration from youth and romance, reflecting a keen interest in the nostalgia of youth, summer rebellion, and first loves. Minnow experiments with the juxtaposition of tradition and modernity, modesty and sexuality in their collections. They pair bold colours and vibrant patterned fabrics with classic designs to create pieces which exist as both vintage and contemporary in design. Minnow's collections also demonstrate a love of craftmanship and the handmade; constructing each piece by hand.
Minnow Bathers is the vision of best friends Karen Donaldson and Vanessa Warrack.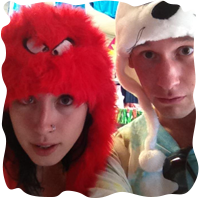 Mira Putnam & Ryan Bush
Mira Putnam and Ryan Bush are RISD painting graduates living and working in Brooklyn, NY. More work at:
ryandbush.com
and
miraeputnam.com
Richards
RICHARDS is a clothing line based in NYC. Designer Sarah Richards was born and raised in Manhattan. Continuing a lifelong interest in fashion, she attended RISD and studied apparel and textile design. The brand was founded in 2012 as a fashion line offering contemporary staples for men and women, cut exclusively from prints designed each season by Richards. The line is designed in our Bushwick, Brooklyn studio and produced in midtown Manhattan.
Jacob Riley-Wasserman
Jacob Riley-Wasserman grew up in agriculturally and historically rich Greenwich, New Jersey. The rural farmlands of his small hometown created the perfect conditions for cultivating a big imagination, which he would later set free at Rhode Island School of Design. A 2012 graduate with a degree in furniture design, Jacob continues to design products, hoping to impact the way we live and play. For more information visit
www.jacobriley-wasserman.com
.
Ruffeo Hearts Lil Snotty
RHLS is a clothing line focussed on challenging the expectations of what a garment can be. Combining function and color block aesthetic they create products that fulfill a deficit of style and utility. Leading by example, they advocate for healthy working conditions. All garments are made in NYC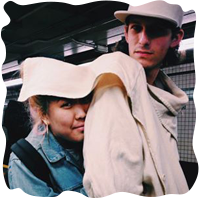 Something Happening
Collaborating to bring you silliness and funky looks! Our house brand pulls its aesthetic out of the mind of zany doodoo "creative-type" Cynthia Chang with ongoing collaborations with different artists and designers including Misha Kahn and Manal Kara.
cargocollective.com/cynthiadchang
mishakahn.com